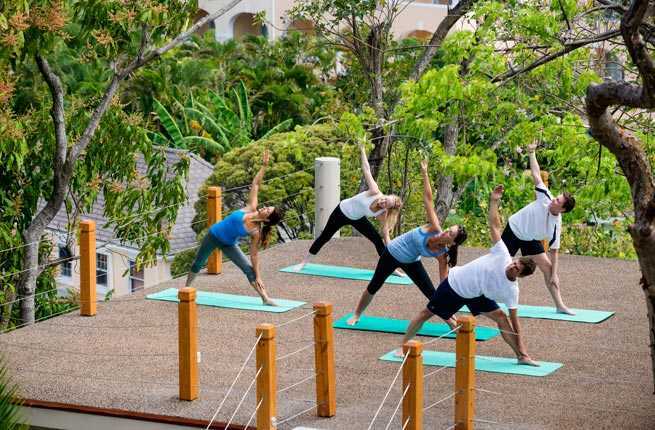 If you have chosen Bali Weight Loss Camp as your next travel destination, you are a winner. Soon, beautiful sceneries in "the Island of the Gods" will be all you see. Prepare for spiritual, mind, and body wellness. Also, get ready to shed many pounds; we guarantee it.  
Are you looking for advice on things to bring with you to the retreat? First, bring optimism, hope, faith, and a definite resolve to lose weight. You will be undertaking activities such as fitness and Yoga classes, relaxing massages, mindful meditation, self-help, spa treatments, and more.
You will have fun activities to do including trips around Ubud (where the resort is located), sunrise walks, and even engaging in ceremonies. Our resort also has a swimming pool.
Preparing Right
The following activities should have given you an idea of what to bring. Our luxury resort provides you with all your meals, fast Wi-Fi, 5-Start Service, and air conditioning.
Fitness and Yoga Apparel
With any fitness or yoga apparel, ensure that it is comfortable. You are more likely to do more activities when you are relaxed and confident in your attire. You can bring the following apparel:
Athletic T-shirt –Should fit well, and be breathable
Gym shorts – Should allow for ventilation, and have an elastic waistband, or silky inner lining
Athletic socks or Performance socks
Light-weight sports shoes — (there are many options, go for quality and support)
Sports bra – Must provide support, and comfy
Headband –Should look good, and be able to absorb sweat
Sports Underwear
Hand/face towel for sweat
Earphones and an inspiring playlist
Swimming costumes J we have a pool  
Note
This list is not final. You can add more items as you wish. The size of your luggage bag will depend on the number of days you are going to spend at our retreat.
Places to Buy Items
The weight loss center is situated away from the distracting town life, in the most scenic surroundings. If you need to shop, you can find everything at Ubud. Prepare to haggle about prices; sellers expect the customers to dispute the price.
If you need anything from the shopping malls, Bali has some of the most modern malls in Indonesia. Kuta that is only 34 kilometers from Ubud has three modern malls. You will not lack a place to buy a tube of sunscreen and other essentials.
Bring More than Equipment
What matters is not the supplies you bring, but the person you bring. Come with a positive attitude that your days at our resort will revitalize your spirit, mind, and body.
No one brings snacks to a wellness camp. Instead, come feast on our healthy food that makes you lose weight. Our infusions of natural remedies will give you a complete detox. The detox program borrows secrets from Switzerland and Traditional Chinese Medicine.
We also teach you how to prepare your detox formulations and healthy food. Our retreat is welcoming, warm, fun, and focused on weight loss. Bring the best you.